Fact Mountain US Literature to 1900 is the best educational trivia/game app for a complete study of early American literature!
To try the app, go to App Store or Google Play . Download the freemium version and tap "Instructions" for more details about the app.
What are the main features of your American Literature app?
It's "freemium", so a user can play its game modes for free entertainment (yes, fun and games while studying!), look at the works in the app, and try the two games for free (and ad free!) before purchase. Both games are designed in single player mode for trivia game fans and serious students but can be used with friends or groups.
How do you play the first of the app's two games?
One game uses the "flash cards" popular in studying for exams. All flash card clues that come on the screen are at your chosen difficulty level.
When you begin to type a work's title, we suggest possible answers to help you figure out the answer and speed the game. Thus, the game uses a different type of multiple choice quiz questions.
Points allow your mountain hiker to make game progress along the track toward the winning score. The score needed to win varies by level to keep the game competitive to play without becoming ridiculously long at lower levels.
How do you get good at the app, and how long does it take?
We recommend starting with Level 1 the first time, as in other video games, and winning the game twice before moving to Level 2 and so on. Difficulty increases at each level. Even Level 1 is a skill-building adventure for new players and provides great entertainment. Each possible answer is a work of American literature written before 1900. We guarantee you'll get smart and discover things you didn't know!
The amount of time needed for clear improvement is usually one week to get clearly better with the two games (assuming at least 5 different study sessions) and one month (to see clear improvement in quizbowl).
You can also just play a solitaire quiz, or let one person host by reading the clues aloud and playing together with friends. It's some of the best trivia out there!
Even if you play trivia games made by others, ours may become your favorite trivia quiz, at least while studying American literature for a class or exam. Measure success both by the levels you attain while playing and by how few clues you need to win the game at those levels.
Once you have reached Level 5 with "flash cards", let your brain try to beat the other game.
How do you play the second game?
This is the harder "pyramid" game used in academic competitions and other quiz games. It was played as students by trivia and quiz celebrities like Ken Jennings, Brad Rutter and Matt Amodio.
Users see multiple clues on the screen, one at a time, all for the same literary work. Clues get easier until you select the correct one. Correct answers allow your hiker to make game progress toward victory.
The easiest few clues for each work always appear in the "pyramid" game. Over time, your brain learns those easiest few clues.
We have kept some pure trivia but have concentrated on general knowledge and useful stuff that you actually need to know. Again, play with friends or just solitaire. Even quiz heads and trivia addicts will see: it's a perfect brain training game!
These two trivia games are also excellent study aids for students from middle school through college, and much better in helping you retain the answer in your brain than most trivia games (if you're playing several times a week). It's some of the best trivia out there!
How can you actually study with a trivia app?
Our study mode lets you scroll through and read and study/learn all clues for a literary work at the same time.
Many links offer access to a work's author or to things referenced in the work. We write our own questions, and most clues are related to plot detail and main characters, with a few on the author's background. Because of Project Gutenberg, you can read the works for free on your computer or device of choice. You even get an easy way to learn the works/writers combinations just while scrolling through the list.
Teachers can use our list of works to get ideas for deciding by age group what to emphasize in their classes.
AP/CLEP/IB students will find the app worth its weight in gold in their English class or American literature class, especially as they prepare for their final test!
Ours is one of the best digital games/video games, and one of the best trivia games out there, period, for developing a detailed knowledge of early American literature.
Enjoy challenging trivia gameplay, and play a trivia quiz anytime, with one of the best trivia game apps you'll find anywhere!
Where else do Fact Mountain apps get noticed?
Entrepreneur Magazine, Tech.co, Apps400.com, and AppsMirror.com
To see our British Literature and Russian Literature apps and other Fact Mountain trivia categories made by our company, look around this website.
The church-related apps are free for download, including those in foreign languages (set your device to Spanish or Portuguese); the others are freemium.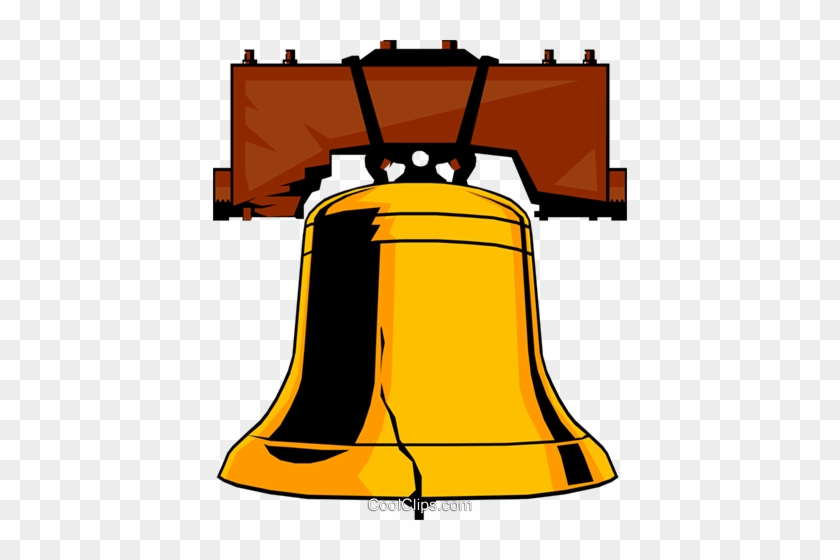 Early American Literature
Our app concentrates on literature written before 1900. All the books are in the public domain. We have works from the colonial period, from the early 1800's (to 1850), and from the late 1800's (1851-1899), selected both because they are given more weight in top-flight academic competition and are some of the best in the English language.
Works in the app are alphabetized and linked to create a complete list, so you can easily find a specific author. Selecting a book is even easier than checking one out from a library. Enjoy reading, studying, learning and remembering to your heart's content!
Colonial Literature
Literature before the Revolutionary War included works by women like Anne Bradstreet and Phillis Wheatley, both now considered fine American poets.
During and after the War, the period also included the written humor of Benjamin Franklin's Poor Richard's Almanac and the revolutionary fervor of Thomas Paine's pamphlet Common Sense.
Early 1800's (1801-1850)
This period, some 200 years after the last work of William Shakespeare, featured the Transcendentalism of Henry David Thoreau (who wrote about measuring Walden Pond). It includes wonderful stories like the Henry James tale The Turn of the Screw and The Scarlet Letter, the most famous work by New England writer Nathaniel Hawthorne.
The best-known short stories of Edgar Allan Poe (a contemporary of Jane Austen) are also in the app. Even in the present day, reading an Edgar Allan Poe short story from almost 200 years ago can give you the creeps!
We have even included the Book of Mormon, a book of scripture used, along with the Bible, by the Church of Jesus Christ of Latter-Day Saints.
Late 1800's (1851-1899)
Our app also contains classic literature from the second half of the 19th century by notable American writers, including Harriet Beecher Stowe's Uncle Tom's Cabin (whose central concern is slavery) and several works by Mark Twain (or Samuel Clemens), whose most famous work is probably The Adventures of Huckleberry Finn).
Mark Twain, a contemporary of both Rudyard Kipling and Robert Louis Stevenson, also wrote one of the great American humorous short stories about a jumping frog, which you can read in the app along with Mark Twain's detective story about Puddinhead Wilson and the adventures of Huckleberry Finn's friend Tom Sawyer.
Other writers in the app include Herman Melville, who wrote the two books Moby Dick about a whale and Billy Budd (whose title character is hanged.)
Two Bret Harte short stories are here, as is the most famous collection of poems by Walt Whitman. We even included two short stories by O. Henry, famed for his surprise endings and whose writing career took off while he sampled urban life in New York City.
The US Civil War occurred during this period; thus, we included Stephen Crane's The Red Badge of Courage as an example of Civil War stories.
The Spanish American War occurred at the end of this period.
Many works written in this period were published along with those of Charles Dickens, who also rose to great literary prominence.
(Note that the works of Jack London were first published in the early 1900's, so they may be added into a future update with new questions.)
Note that Project Gutenberg has a search engine that does a good job of letting you find books– and obtain some as ebooks to expand your digital library if you have an e reader.
The Kindle app is available from the Kindle store.
You can also just read Project Gutenberg's free ebooks straight off your mobile phone. Interested readers can even help Project Gutenberg record audio books!
Find out more information about older literary works of American Literature that describe American society at the time with our Fact Mountain app! It's one of the best trivia games out there, one of the best literary collections of public domain American fiction in the world, and makes it easy to read books!